Giclee prints on paper and canvas.
After 40 years of photography I started drawing in the Summer of 2018, and having sold a few originals it became obvious there was a need to have very close copies of some of these pastel drawings. So I bought a large format printer and some expensive inks and paper, and using my experience in photography and digital imaging I'm now producing high quality reproductions of my pastel drawings.
The original drawings are all made using pastel pencils on a textured ingres paper specifically made for pastel and I use about 6 different paper shades including pure white, creamy yellows, rose tints and pale grey.
The images are either from life or imagined and sometimes a combination of both and as in my photography I'm excluding nothing as subject material.
Prints also from any of my photographs here.
Prints on paper.
There are 2 sizes of paper print, both on the same heavy museum quality natural white lightly textured matte paper made using pigment inks. Both sizes are ready to frame and are from an edition of 100. There is the title and edition number and dated signature in pencil underneath the image. The paper edge of the original drawing has been kept in the print as below and as a reproduction, it is as close to the original pastel drawing as possible.
Large (actual drawing size). 61x46cm image on 75x61cm paper.....£95 inc p+p. UK post. Please e-mail if outside UK.
Small. 41x31cm image on 51x41cm paper.....£55 inc p+p. UK post. Please e-mail if outside UK.
Prints sent via post in a tube with tissue paper protector.

Prints on canvas
Canvas prints are made on very fine weave 100% cotton natural white canvas using pigment inks. At a glance it is difficult to tell them apart from the prints on paper. The canvas back is then bonded to foam board making it very flat, and the canvas surface is given a coat of Permajet satin canvas varnish to seal and protect the image side. This is then supplied ready to frame. The idea here is to have a print very similar to the paper version, but because it has no glass it keeps the overall look of a framed print but without the weight and reflections that glass brings. This makes it very easy to hang on a wall.
The image size is the actual drawing size, and the original drawing paper edges have been kept in the print.The edition is 100 for each print and all are titled, numbered, signed and dated underneath the image before varnishing.
Single size only. 61x46cm image size. 77x59.5cm canvas outside size providing a natural border between the image and frame as below.
Please note, canvas prints are supplied without a frame. Your local picture framer will have hundreds of frame mouldings to choose from, more than I could ever offer. The example below shows the overall proportions of a canvas print when framed in a simple black frame.
Canvas prints, ready to frame....£110. Sent via courier in a flat package. UK shipping. Please e-mail if outside UK.
The images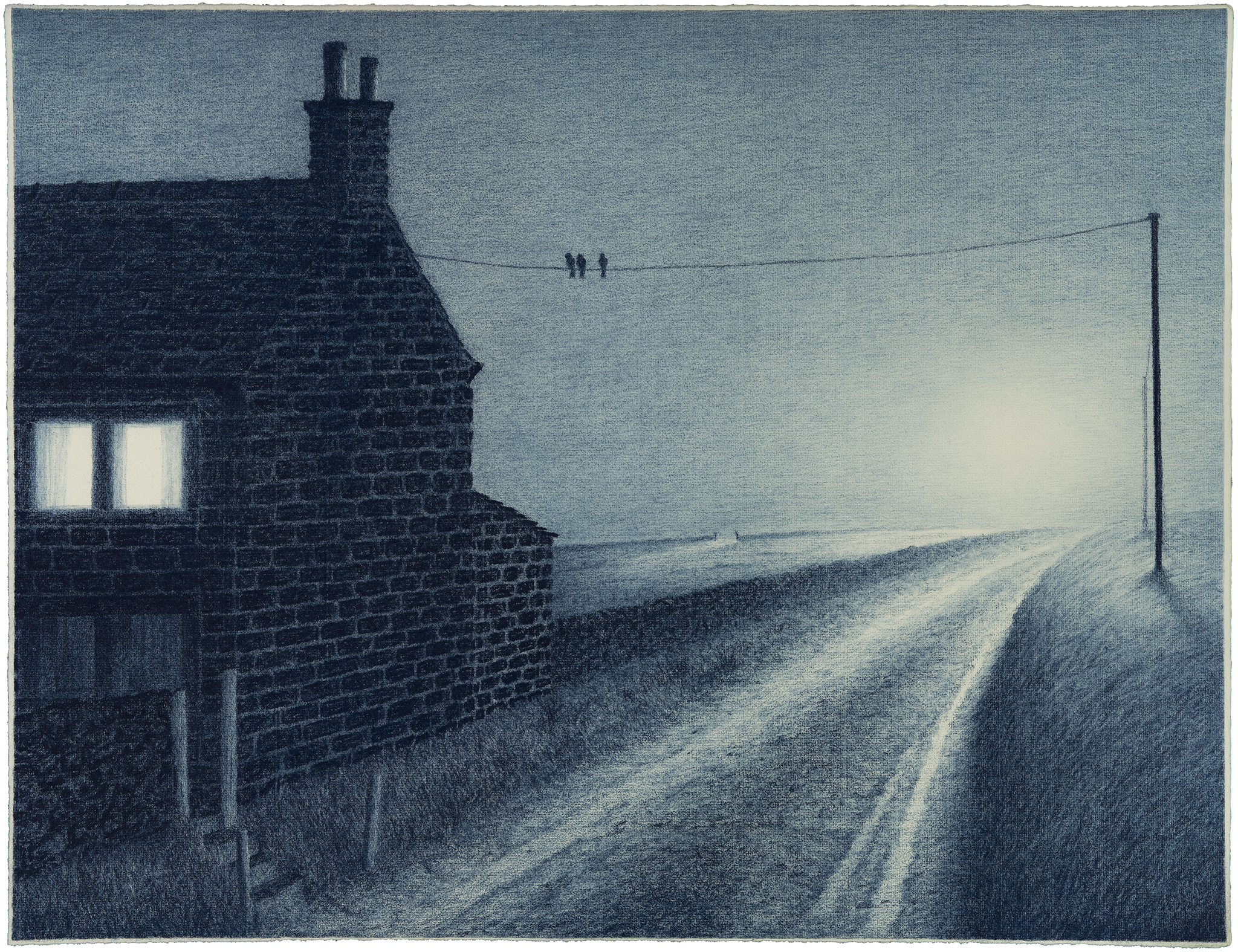 59 Impala down Hope street.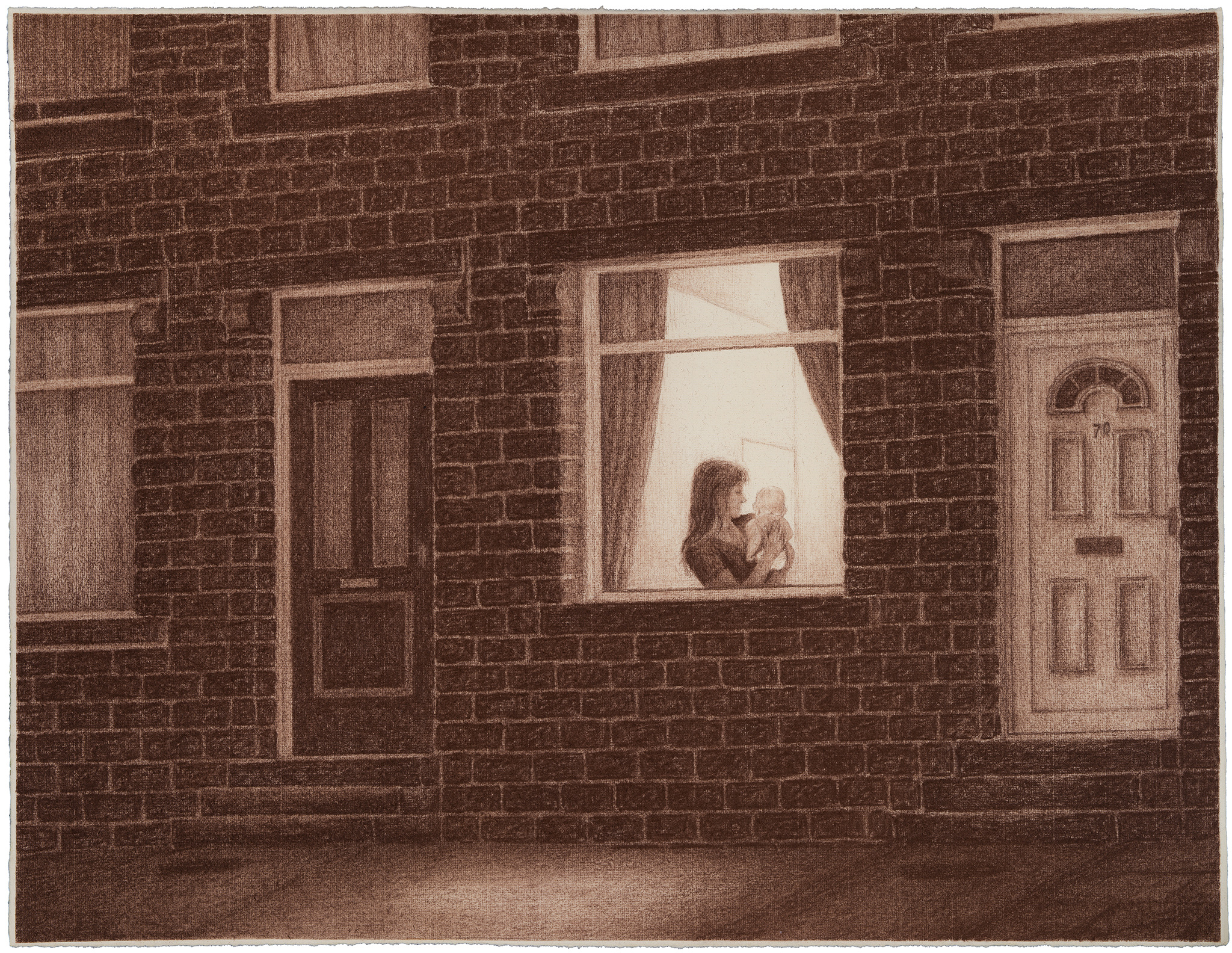 In the middle of the night.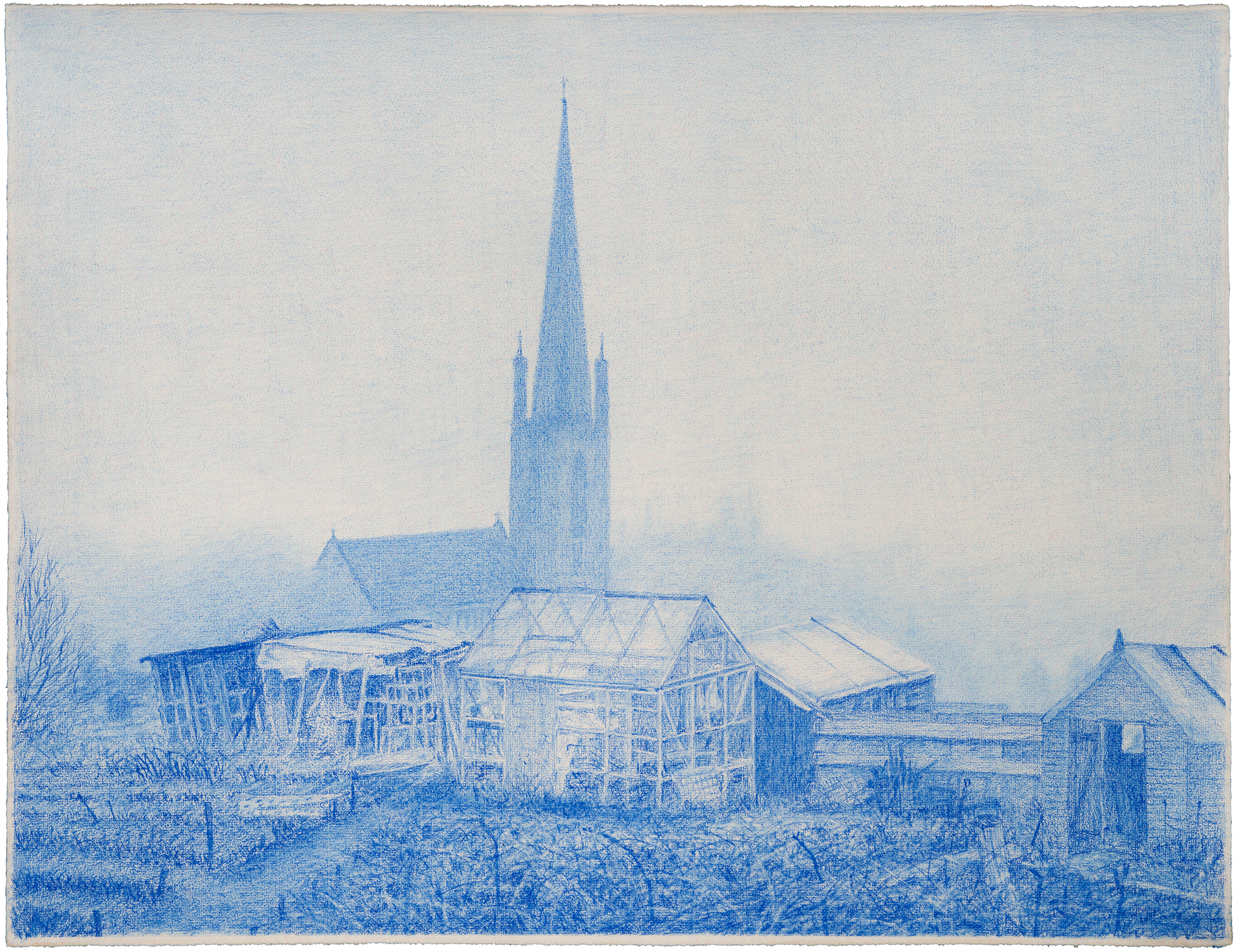 November allotments.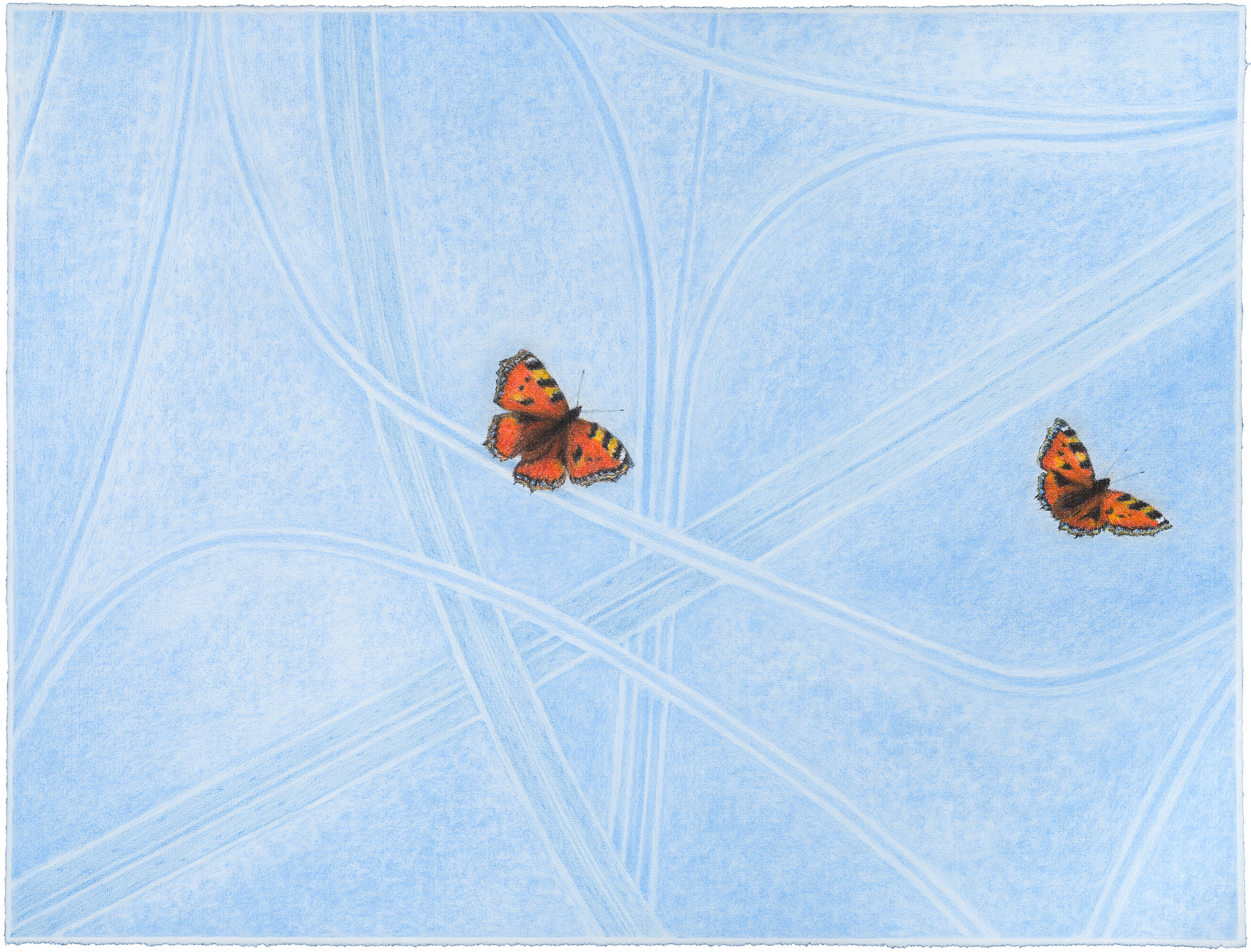 Migrating over the M25 and M4.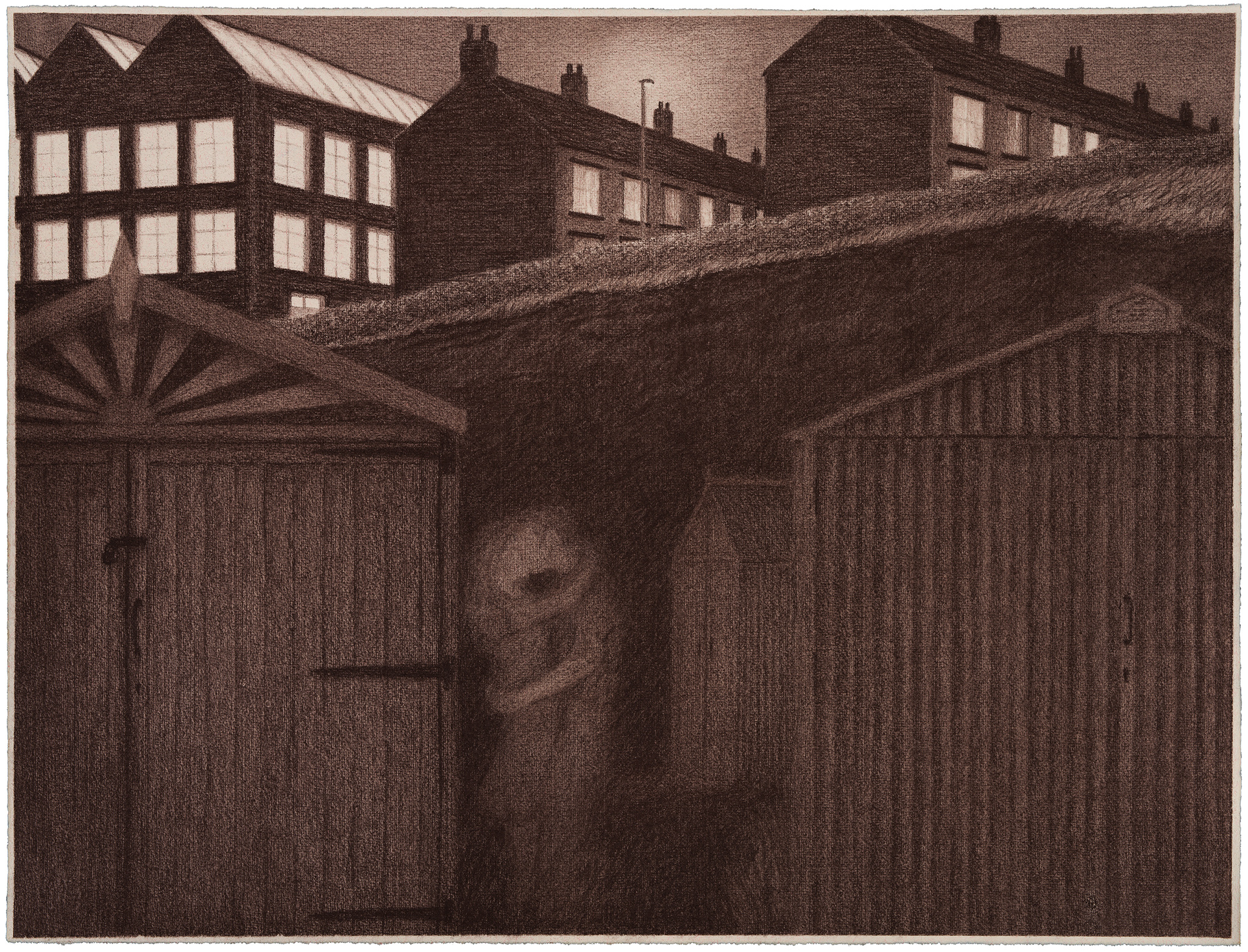 Foley bottoms.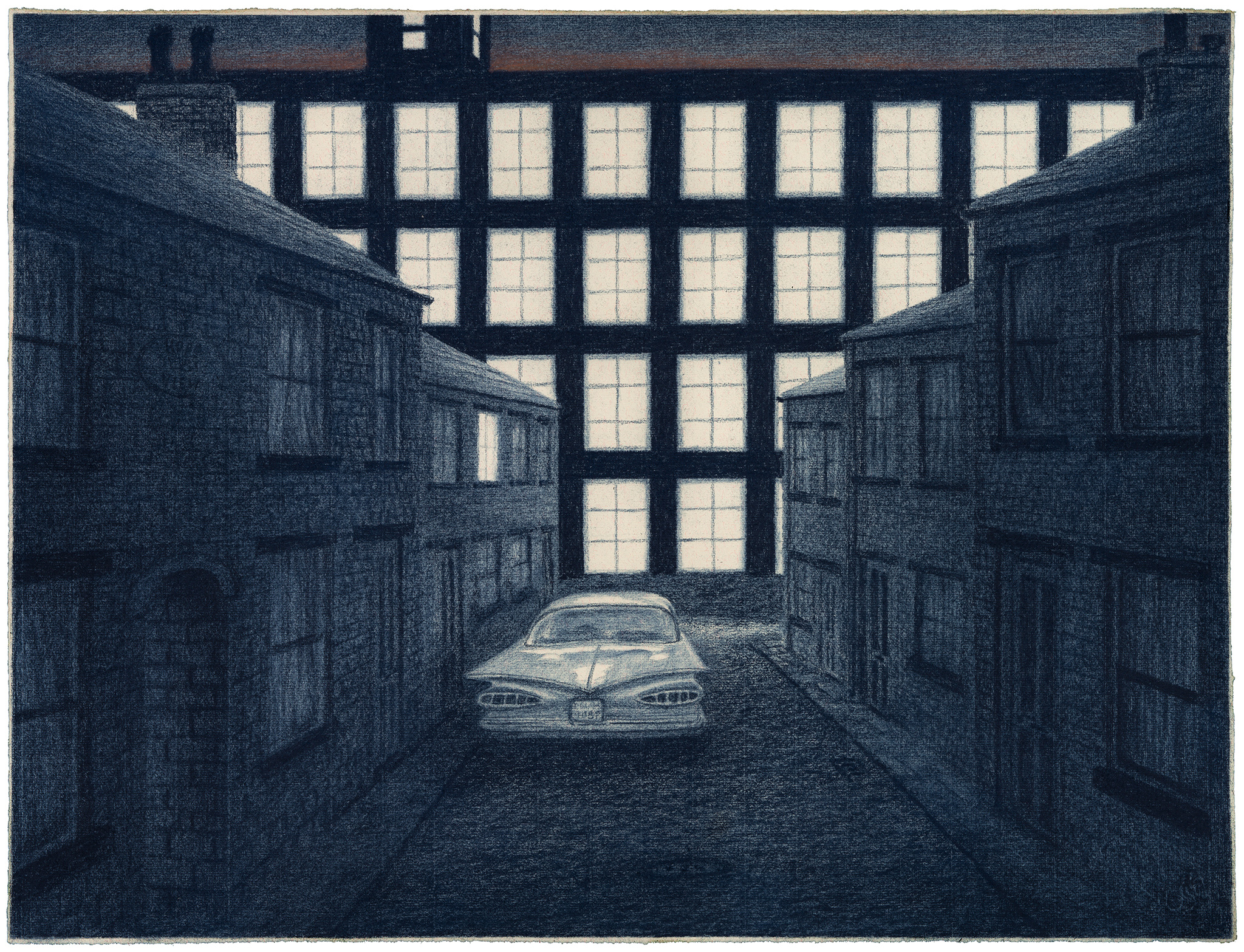 3 little birds.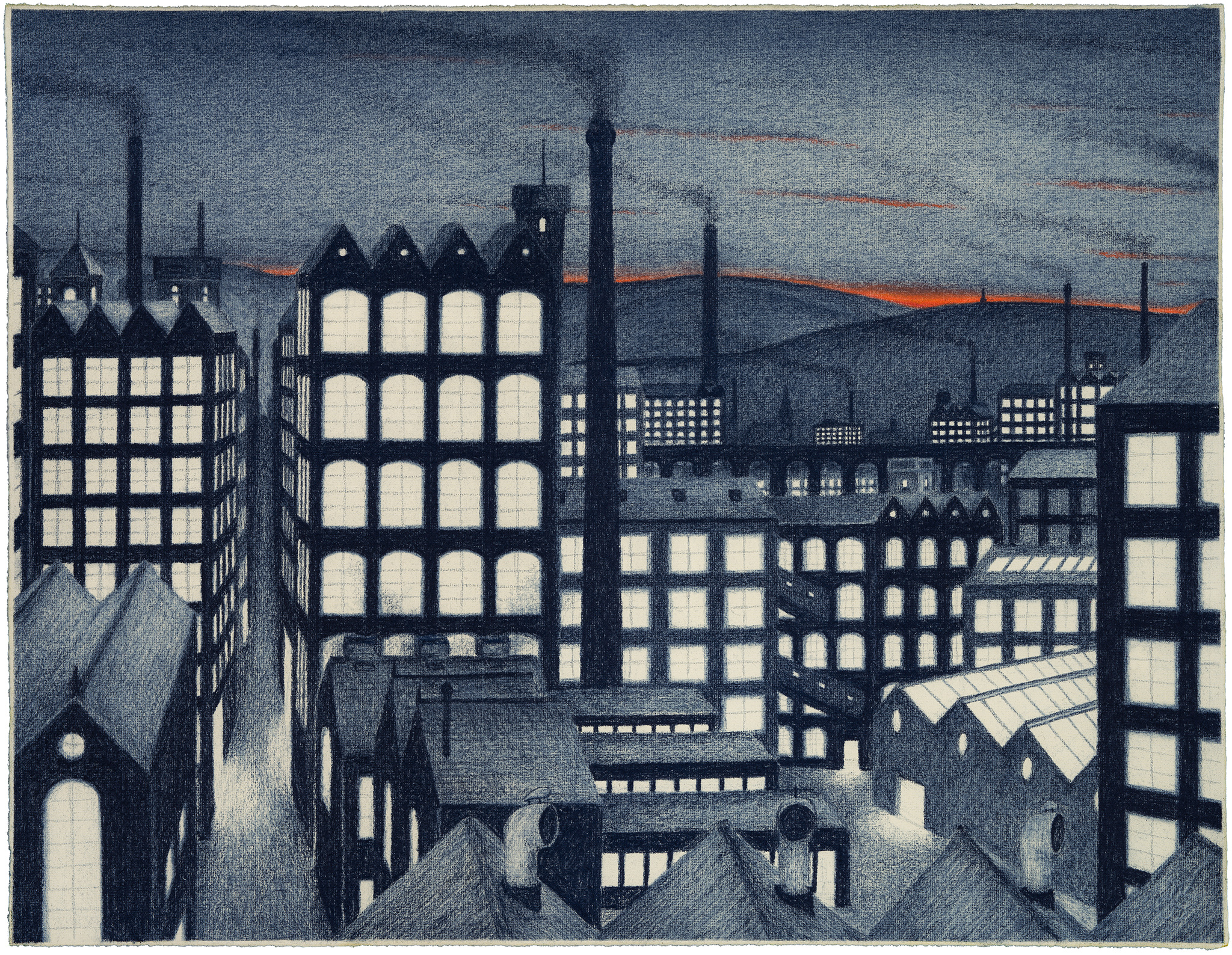 Lighting up the night.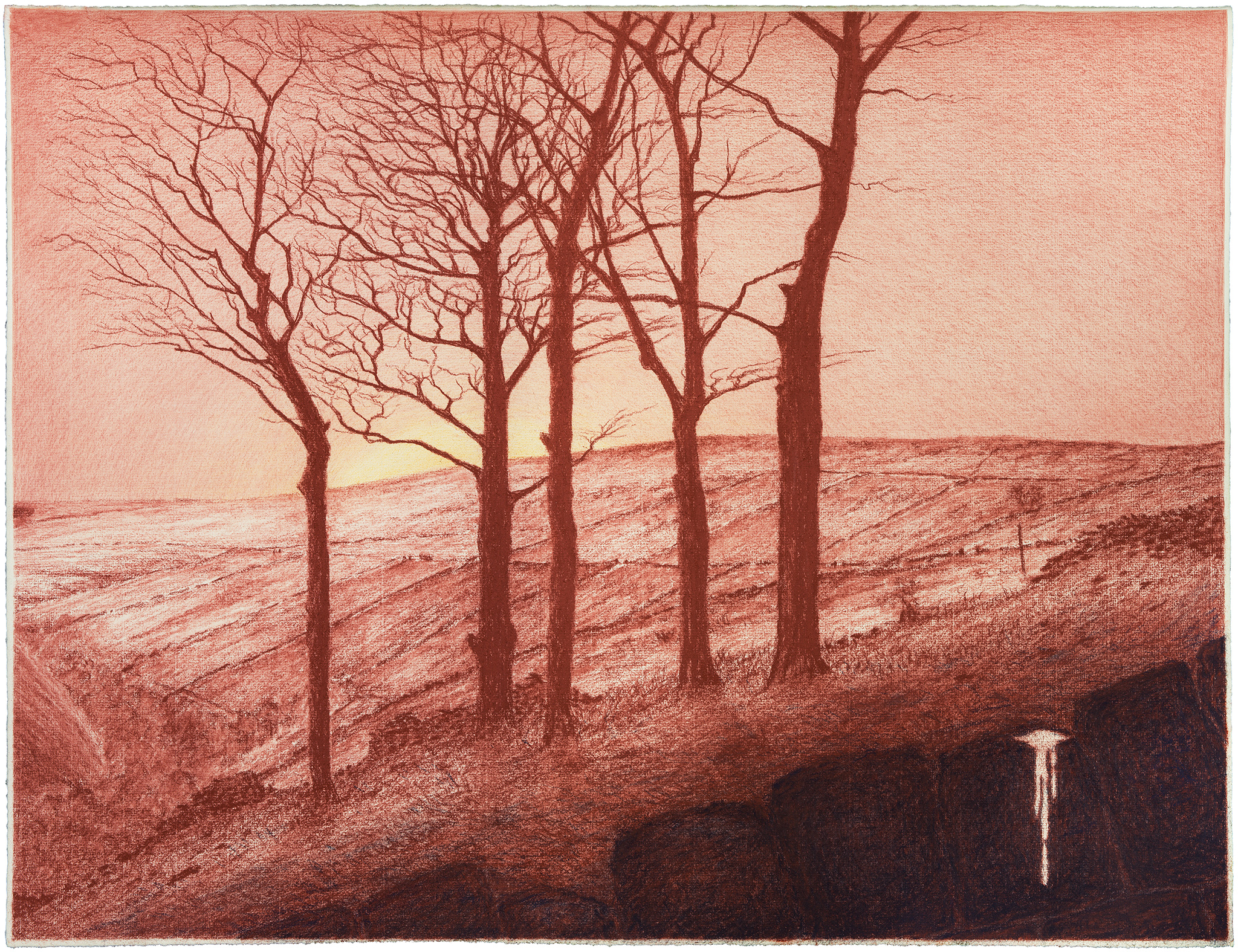 The owl's perch.
Outside facilities.
Heading home over the moors.
M62 at Bradley wood.
A dream of mountains.
Snittlegate junction.
Work rest and play.
A dream of industry.
Frank Ford No3 range.
Young mums.
Siling it down.
A dream of an estuary owl.
Baby blue morning.
A little ruin near Todmorden.
Pots and pans. Saddleworth.